Deliveries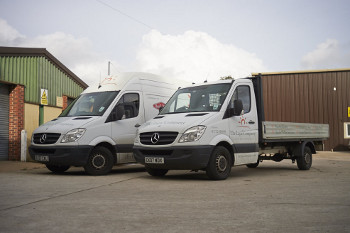 The Lapa Company are proud to offer a UK wide delivery service.
Due to the size of our products, please tell us if there are any access limitations at time of order.
The access point should be wide and free of obstacles.
Deliveries are made to kerbside and due to insurance we are unable to enter private residences property.
Please note a signature may be required for delivery.
Standard deliveries are made Monday – Friday.

Returns
The Lapa Company are happy to accept returns that are notified to us in writing to our postal address or via email to info@thelapacompany.co.uk within 14 working days of your delivery as stated in your statutory rights. In the event of a return the customer is liable for the cost of both delivery and the return of goods. Any order from The Lapa Company that is custom-made is exempted from our returns policy as per The Consumer Contracts Regulations, please note this includes all Lapas and any Gazebo that has bespoke modifications. Accessories are not bespoke items unless advertised as a made-to-measure item or modified at the customer's request.
Any returned goods must be in their original condition and care should be taken in the preparation of their return. Refunds will take place within 14 days of the item being returned. Refunds may be subject to deductions for any reasonable costs incurred by the Company up to the time we are informed of the cancellation such as installation costs or due to damage of the product upon return.
Please see our Terms and Conditions for further information.

Faulty, Damaged or Missing Goods
Please do not commence work or any installation until after you have received your order and checked all goods for any defects or missing parts. In the unlikely event that there is something damaged or missing from your delivery please contact us immediately so that we can resolve this for you.
Please note it is completely normal for wood of all types to split as it contracts and changes in response to the weather, and it is common for many splits to appear over time. It would be highly unusual for a split to reach the centre of a wooden pole over a long distance and therefore to affect the structural integrity of the pole, but if you have any concerns please get in touch and we can provide further guidance.
Should you have a concern regarding a possible faulty, damaged or missing item please contact our Customer Service team as soon as possible on 01732 884030 or email on info@thelapacompany.co.uk. In all instances it would aid us to see a photo of the item or area of concern and we would appreciate it if this can be emailed along with details of the query.
We will work with all customers to aid them on any query to the satisfaction of both parties, however where the fault or damage is deemed to be due to customer usage or preparation (eg unsuitable base, poor maintenance, misuse of product) then any rectification will be chargeable to the customer.
Please see our Warranty documents for further information.