There are three thatch reed options available to our commercial customers; Endureed® Synthetic Thatch, Cape Reed Thatch Tiles and Traditional Thatching.
These options are dependent upon the type of structure and usage required and we are happy to guide you in this decision.

Endureed® Synthetic Thatch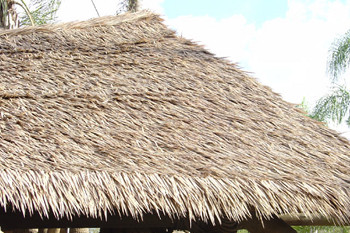 Endureed® is a synthetic roof finish. This premium synthetic thatch product is an artificial thatch roofing material that offers the appearance of a genuine thatch roof. There are four variations that accurately replicate thatching styles from around the world such as Tropical Island, Country Cottage and Island Grass.
The Lapa Company are the exclusive distributors of this product across the UK and Europe and have a wealth of experience in incorporating artifical thatch into our designs. Endureed® is ideal for use on commercial projects and themed structures such as thatched gazebos, thatched restaurants, tiki bars and more.
Please view our Endureed® Synthetic Thatch page for further information.
Cape Reed Thatch Tiles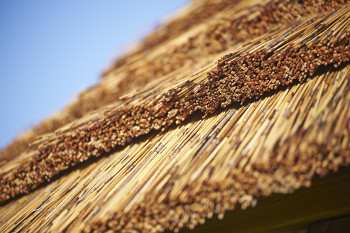 Also known as thatched roof tiles, the high quality Cape Reed Thatch Tile is a durable and long-lasting thatching system that enables you to create the appearance of a thatched roof without using traditional methods.
The design of these thatched roof tiles provides enough flexibility to allow for usage on unusual structural shapes and they can be made fire retardant for an additional cost.
Please view our Thatch Tiles page for further information.
Traditional Thatching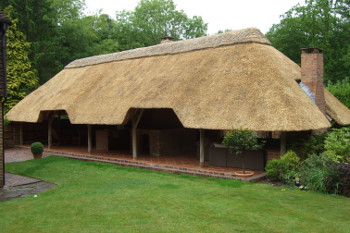 The Lapa Company are proud to offer traditional thatched roofs on our Lapa buildings. Thatching is a highly-skilled craft that produces an elegant yet sturdy finish that is waterproof and will survive for many years to come.
Constructing a thatch roof requires expertise and experience, and we are uniquely positioned with our own master thatcher to offer you a flexibility within our building designs that allows for these stunning roofs to be created.
Please view our Lapa or Thatching pages for further information.